Pink, Hilary Duff, Sean William Scott...18 years ago, we were acclaiming all kinds of celebrities, but where are they now? Rediscover what they were doing back then and where they are today.
1. Sean William Scott in the 2000s
The American Pie series definitely made Sean William Scott famous. He also played in movies like Dude, where's my car? and Final Destination.

Digital Spy
Sean William Scott today
Sean William Scott has left behind his role as Steve Stiffle but has been voicing Crash for the past few years in Ice Age.

Vulture
2. Jesse Metcalfe in the 2000s
Jesse's career really starts when he appears in Desperate Housewives as John Rowland, Gaby's lover. Right after, he got a leading role in John Tucker Must Die.

Sweet and Talented
Jesse Metcalfe today
For three seasons, Jesse was one of the leading characters in Dallas. He will soon be in the movies In Stranger Company and The Ninth Passenger.

Today
3. Eve in the 2000s
Eve became famous as an American rapper in the 2000s. She even won a Grammy Award in 2002 for her song Let Me Blow Your Mind with Gwen Stefani. She played in Barbershop and had her own TV show for three years.

Keywordsuggest
Eve today
Even if she stopped singing, Eve appeared in a new Barbershop film in 2016. She is now married to Maximillion Cooper, a British designer whom she married in 2014 at Ibiza.

Hip Hop DX
4. Ben McKenzie in the 2000s
The star from the O.C., co-starring with Adam Brody, played Ryan Atwood for four years in the famous American show.

US Weekly
Ben McKenzie today
Ben McKenzie is doing well, since he stars in the series Gotham from season 1 to 4. Some rumours said there wouldn't be a season 5 but nothing is sure for now.

US Weekly
5. Ashton Kutcher in the 2000s
Ashton Kutcher starred as Michael Kelso for seven years in the sitcom That 70's Show from 1998 to 2006. He was also co-working with Mila Kunis on that show.

IFC
Ashton Kutcher today
Ashton has mostly played in romantic comedies. After Charlie Sheen was fired from Two Men And a Half Men, he got a role for the last four seasons of the show. He was married to Demi Moore but they divorced and he is now married to his former co-worker Mila Kunis.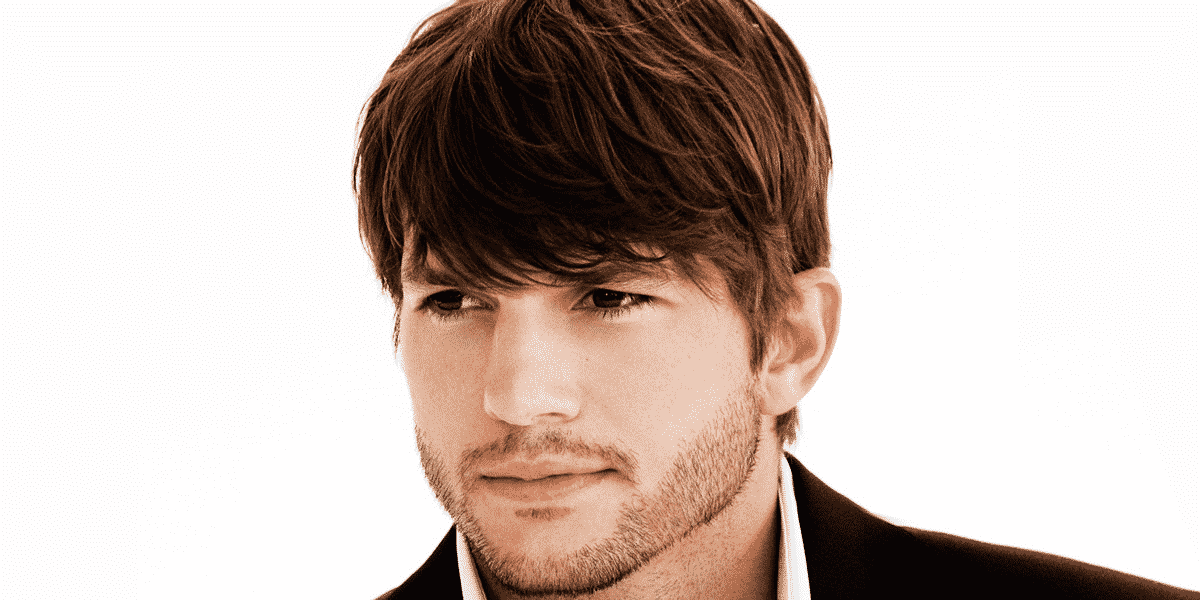 Product Hunt Blog
6. Ashanti in the 2000s
The R&B American singer was discovered in 2002 with her eponymous album. Songs like Foolish became a big hit. She even played in movies, especially in John Tucker Must Die.

TheGazetteReview
Ashanti today
Ashanti has been quiet these days. She went through a difficult separation with the Nelly after ten years of relationship. Her last album was in 2014.

Billboard
7. Chad Michael Murray in the 2000s
Chad Michael Murray became a teenage star with the successful CW TV series One Tree Hill. He was the main character for six season from 2003 to 2008. He married his co-worker Sophia Bush in 2005 but quickly annulled the marriage four months later.

Celebrity WallPapers
Chad Michael Murray today
Murray plays in both movies and shows with some small roles. You might have seen him in Agent Carter as a recurring character Jack Thompson. He is now married to Sarah Roemer and has two kids.

Hello Giggles
8. Abigail Breslin in the 2000s
The actress started her career when she was 5. Her first big role was in 2006 with Little Miss Sunshine. She received several nominations for her performance. She played some leading roles like in Signs with Mel Gibson in 2001 or My Sister's Keeper with Cameron Diaz in 2009.

Laura Especial
Abigail Breslin today
Abigail Breslin is now 21 and has continued her acting carrer, she played one of the main characters of the TV show Scream Queens before it was cancelled in 2017. She will soon be in a new movie called Saturday at the Starlight.

WallPapersQQ
9. Mandy Moore in the 2000s
Both actress and musician, Mandy Moore has started her career as a singer and played her first roles in the 2000's. We remember her from The Princess Diaries or A Walk to Remember, a movie with Shane West in which she wrote and sung her own songs.

Keywordsuggest
Mandy Moore today
One of the main characters of the successful dramatic TV show This Is Us, Mandy Moore was nominated for her role as Rebecca Pearson. She also voiced the famous animated comedy Rapunzel and is now acting more than she sings.

Los Angeles Time
10. Pink in the 2000s
Named after her coloured hair, the artist released her first album in 2000, Can't Take Me Home, a big hit. Her voice and particular style made her popular, she won a Grammy Award in 2001 for the Moulin Rouge! song Lady Marmalade.

Life as a Movie
Pink today
Pink has released her last album in 2017, with the song What About Us, which was a huge success. She has two children with her husband and has recently made a moving speech about a conversation with her daughter on acceptance.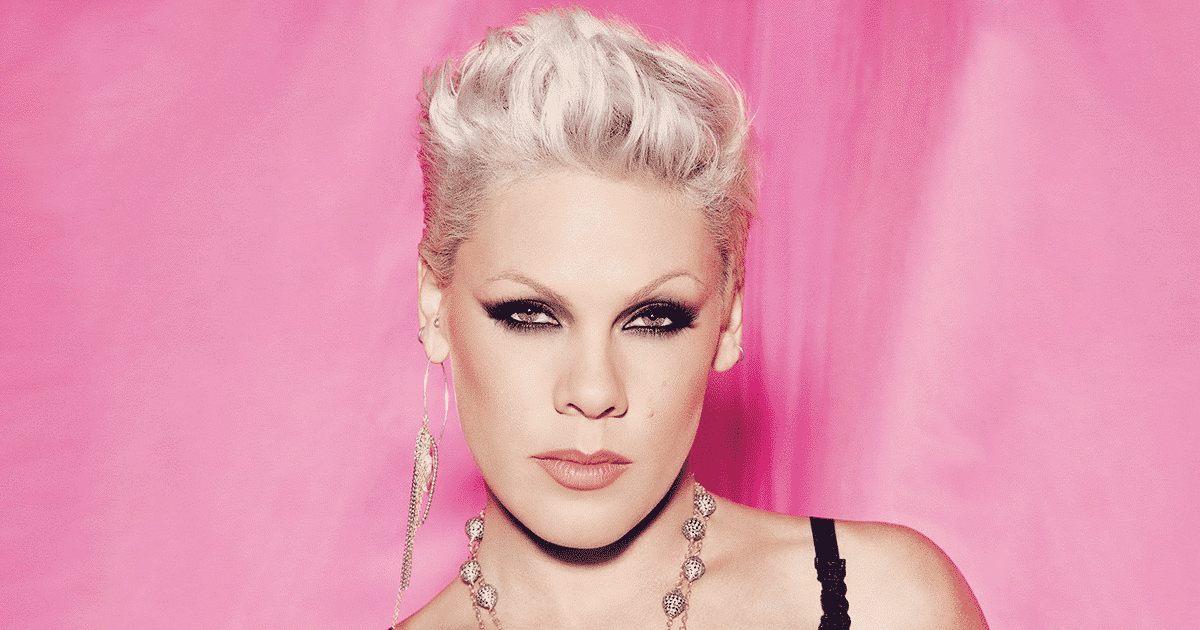 MTL Blog
11. Frankie Muniz In the 2000s
We can't forget about Frankie's role in Malcom In The Middle. From 2000 to 2006, he was the star of this sitcom and he was nominated for an Emmy Award and two Golden Globes awards.

Radio Times
Frankie Muniz today
Frankie Muniz is now 21 and no longer acting. He decided to start a race car driver in 2008. He also was part of a band as a drummer from 2012 to 2014. He revealed having suffered from several mini-stokes and concessions while acting, and doesn't remember everything from his time in Malcom In The Middle because of it.

Viral Thread
12. Kate Winslet in the 2000s
The British woman made her first step as an actress when she played Ophelia in Hamlet but her greatest performance is the couple she made with Leonardo Dicaprio when they played Rose and Jack in Titanic.

Ben 10 Fan Fiction Wiki
Kate Winslet today
We've seen Kate lately in the two first Divergent movies or in Collateral Beauty. Divergent might have been the first big movie she played in since Titanic, as she mostly had small roles before that.

Los Angeles Times
13. Hilary Duff in the 2000s
Hilary Duff was a teen star thanks role in Disney's TV show Lizzie McGuire. Its success even led her to play Lizzie again in a movie in The Lizzie McGuire Movie. Hilary also released several albums in pop music like Metamorphosis, her most famous one.

Lookism
Hilary Duff today
Since 2015, Hilary plays Kaley Peters, one of the main characters of the comedy-drama series Younger.

Screener TV
14. Matt Damon in the 2000s
From Good Will Hunting, Saving Private Ryan, to the Ocean's movies, Matt Damon was one of the greatest actors in the 2000's. He was one of the nominees for the Best Actor Oscar in Good Will Hunting.

EcoWallpapers
Matt Damon today
Matt Damon is the main character of the movie Downsizing, currently in theaters. The significant movies Matt had played in lately are countless, for example The Martian, for which he won the Best Actor Oscar. He is married to Luciana Bozán Barroso since 2005, they have three children together.

The Telegraph
15. Scarlett Johanson in the 2000s
Scarlett's first big movie was in 1998, when she was only 14 and played in The Horse Whisperer with Robert Redford and Kristin Scott Thomas. After that, she seduced her public with her performances in Lost In Translation and The Girl In The Pearling Earring.

Expressing Your Truth
Scarlett Johanson today
Scarlett Johanson's career is at its best, as she stars Black Widow in the Marvel franchise, she also had some convincing performances in Her, or Lucy. She realised a couple of movies but is more focused on acting.

Just Jared
16. Emma Watson in the 2000s
Emma Watson begins her acting career in 2001 with Harry Potter as Hermione Granger. The success of the movies undoubtedly revealed her talents as she was only 11 in her first movie.

Style Icons
Emma Watson today
The British actress has moved on from the little girl in Harry Potter, she has played in several other movies, the last one being The Beauty and The Beast, but she is also an active member of the feminist association HeForShe.

Teen Vogue
17. Brad Pitt in the 2000s

Starting with a few roles on television, Brad Pitt played in several movies in the late 90's like Legends of the Fall or Twelve Monkeys. He won his first award for this latter, which was the start of his great career. He got divorced from the actress Jennifer Anniston to get married to Angelina Jolie, with whom he had played in Mr and Mrs Smith in 2005.

Cute Hairstyles
Brad Pitt today
Brad Pitt is still one of the greatest actors of our generation, acting and producing in several big movies, such as Moonlight, winner of Best Picture Oscar in 2017. He is currently divorcing from Angelina Jolie and fighting to have custody of their six children.

Onedio
18. Renee Zellweger in the 2000s
Renee Zellweger became a reference in romantic comedies. She starred as Bridget with Hugh Grant and Colin Firth in the successful comedy Bridget Jone's Diary. She then played in Cold Mountain, Chicago, before working again on her role as Bridget for a second movie.

Prior Ads
Renee Zellweger today
Renee has played in several movies but made her come back with Bridget Jone's Baby in 2016, twelve years after the last movie.

Etonline
19. Zac Efron in the 2000s
Zac Efron played in the series Summerland but his success started with High School Musical, the Disney musical with Vanessa Hudgens. He becomes the idol of teenagers and stars as Troy Bolton for three movies.

Heightline
Zac Efron today
Zac played in bigger movies with his last appearances in Baywatch, The Disaster Artist and The Greatest Showman.

Energy 106
20. Shakira in the 2000s
The columbian singer made her first hit song in 2001, with Whenever, Whenever. She then released Hips Don't Lie in 2005 and quickly became a reference in pop music.

Think Pink
Shakira today
Shakira is now married to Gerard Piqué, a Spanish soccer player and has two children of three and four years old. She will be on tour this summer to promote her new album El Dorado, with most of her songs sung in Spanish.

Billboard